PBD Architects is a design driven architectural practice. We are a growing and dynamic boutique practice which has successfully delivered a wide range of innovative architectural and interior design projects in residential, commercial, seniors living, aged care, masterplanning and hospitality within Sydney and interstate.

Our practice has a very strong presence in the multi-unit residential sector. We have a solid pipeline of work and some exciting opportunities for experienced Architects / Designers to join our team to help expand the practice into other states.
We are a design drive practice, with a strong presence in the multi-residential sector.
Gain valuable mentoring from our senior leadership team.
Participate in seminars and design workshops.
Access to industry event tickets.
We have a solid pipeline of work and always have exciting opportunities for Architects and Designers to join our team.
Join our design focused practice and unleash your creative potential.
Work on prestigious and exciting projects, with high profile clients that are a testament to our commitment to excellence.
Newly renovated office spaces in Surry Hills
Team building events including activities, lunches, Friday night drinks and an annual charity tennis tournament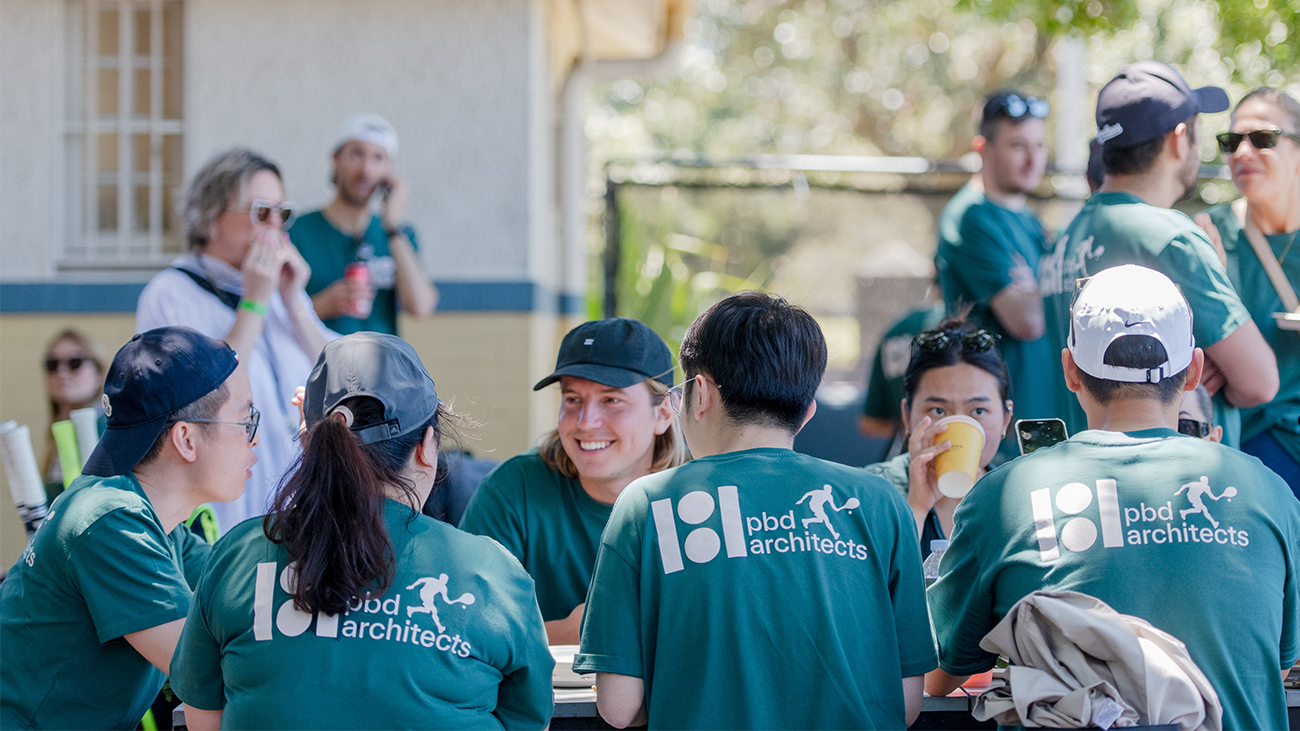 QUALITY
Quality and creativity is at the centre of all that we do.
We are industry known for producing top quality work for clients who share the same high standards.
Design excellence to us means creating holistic experiences, focused on place making and quality planning outcomes.
PASSION
We design with heart and passion.
Be a part of creating meaningful architecture that impacts the people who will live in and experience your design decisions everyday.
Design amazing architectural places to live or work.
REWARD
We will help you to be the best version of yourself with a strong focus on professional development.
We work as a high performance team and as a result offer highly competitive salary packages and reward performance.
On offer is long term career development and opportunities to progress.
TEAMWORK
Competition should come from outside not from within.
Open and collegiate work environment to support each other.
Flat structure and open door policy.
Work with us
We are looking for like-minded creative people who would be a great cultural fit and who share our core cultural values.

We want to hear from you if you are ambitious and want to be the best version of yourself. We will help you get there if you want to drive your own career development.
Current Roles
If you are looking for a career-defining role you can view our current vacancies below or if we're not currently looking but you would like to introduce yourself please send your CV and portfolio to:

hr@pbdarchitects.com.au
THE ROLE

We are currently seeking a Project Architect to join our practice to develop and maintain strong relationships with clients, executives, and other key stakeholders to help guide and deliver projects. You will be responsible for the day-today input and coordination of project components, including concept design and contract administration.

Your role will include:
Develop, understand, and interpret design concepts, ensuring all designs are reflective of the design strategy and PBD vision
Work cooperatively and communicate with your Project Leader, client and consultants to deliver the projects assigned to you
Undertake Quality Assurance procedures, checking and issuing of documents, in line with project administration procedures
Prepare high quality, professional and well-structured design and project management reports
Review Council websites as required to keep abreast of legislative changes
Provide leadership by embodying and promoting the vision and direction of the studio
WHO YOU ARE

The ideal candidate will bring the following skills to this role:
Minimum 7 years of local architectural experience
Registered Architect in NSW
Green Building Council of Australia – Accreditation
Strong knowledge of the methods and techniques of CAD design and PhotoShop
High level of technical expertise to guide and deliver projects
Experience In design concepts, design delivery, drawing and drafting
Ability to review, analyse, and make recommendations regarding designs, plans and specifications
Advanced knowledge of all applicable codes and regulatory agency guidelines
Strong written and verbal communication skills
Ability to communicate effectively with stakeholders
Our technology suite includes:
Archicad
Enscape
Autocad
Adobe Suite
Revit
As a member of our vibrant office, you will have the opportunity to work with alongside your team members on the full project cycle from concept through to completion.

This is a great opportunity to join a practice that prides itself on its support and commitment to its staff, dynamic results, ongoing training, and internal career growth.